PROGRAMS
FLYFISHING
Challhuaquen Lodge offers a unique and exclusive ALL-INCLUSIVE service in terms of both our fly fishing and our hospitality.
Our main goal is to provide you with maximum comfort atan ideal place for fly-fishing. With this in mind, we have combined a 5-star Lodge (the best one within the Esquel- Trevelin area) with a team of highly trained professional fly-fishing guides who are knowledgeable about every corner of our rivers and lakes.
Our programs are based on the Futaleufu River, since we believe it is the best river for fly-fishing in the area ("the river of the 100 rivers"). However, as it is our intention to offer anglers a variety of places for themto enjoy without sacrificing the comfort the Lodge offers,there is also a wide range of rivers, spring creeks, lakes and ponds in the region available which allow for floating, wading and the use of plenty of other fishing techniques (dry, dry-dropper, streamers and nymphs).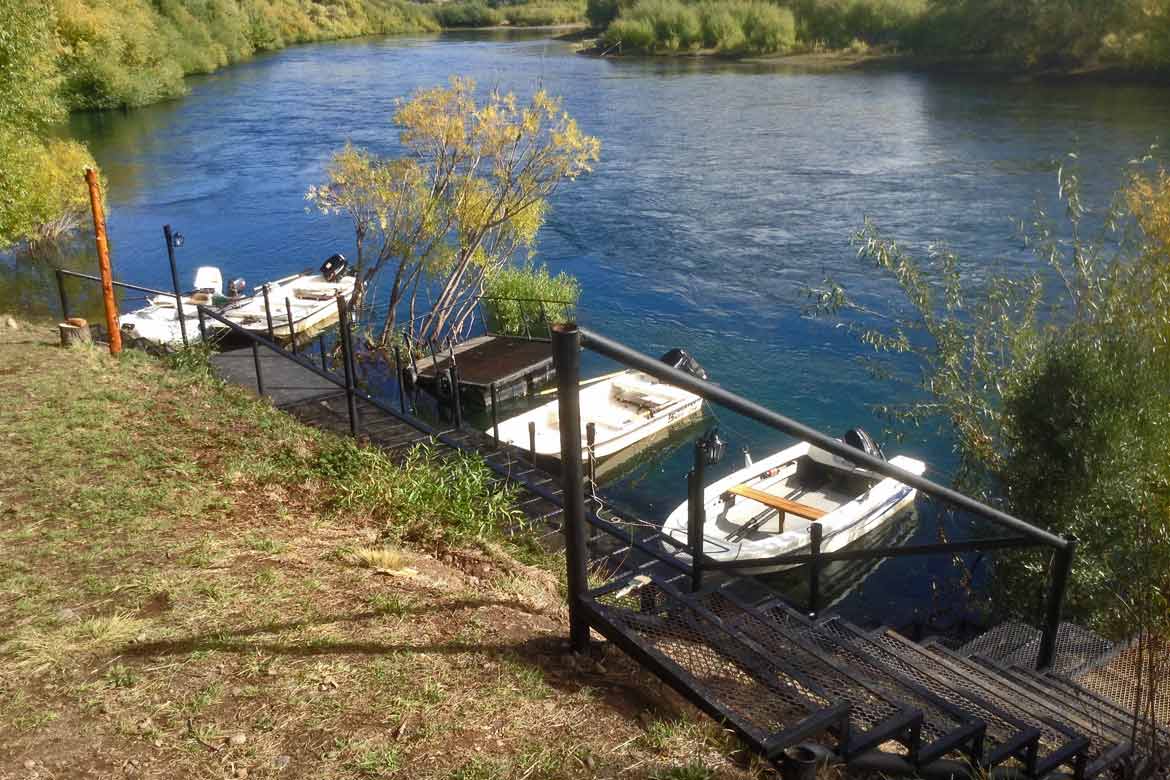 Tailor-Made:
Characteristics
Each one of our packages is designed to suit each groupwhile taking into account their tastes and preferences, their fishing experience, water conditions and time of the year. With all of this in mind, we insure a beautiful stay for allof the friends who visit us.
Without any doubts, our programs are some of the best in the whole area and they will definitely get you your money's worth. Do not hesitate to contact us!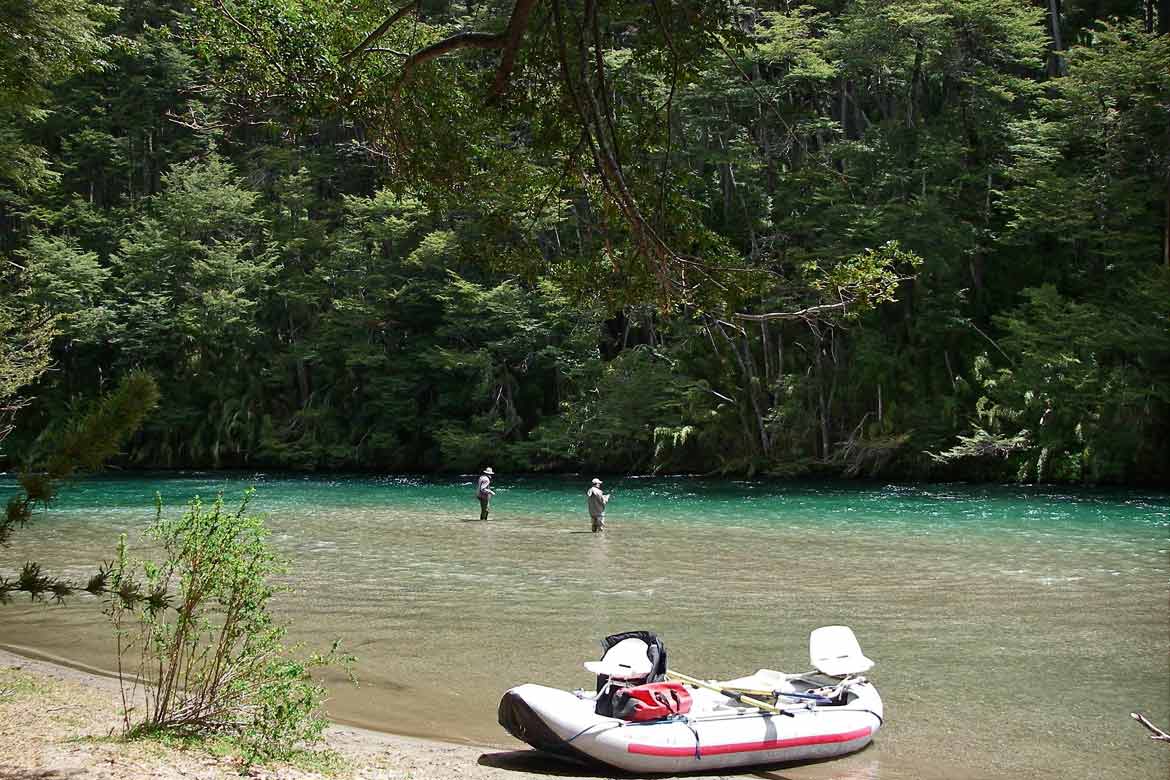 7 nights / 6 days of fly-fishing:
We offer packages ranging from 4 nights on, but we suggest a minimum of 7 nights to exploit the area in depth. During these days,we will put together different fishing options including settings such as:
Futaleufu River
&nbsp &nbsp &nbsp &nbsp(floating - wading)
Arrayanes River
&nbsp &nbsp &nbsp &nbsp(floating, National Park Los Alerces)
Green Lake ("Lago Verde")
&nbsp &nbsp &nbsp &nbsp(floating, National Park Los Alerces)
Kruger Lake and Monsters strait
&nbsp &nbsp &nbsp &nbsp (floating, National Park Los Alerces)
Spring Creek Arroyo Pescado
&nbsp &nbsp &nbsp &nbsp (wading, Patagonian steppe)
Corintos River
&nbsp &nbsp &nbsp &nbsp (wading)
Pico River (
&nbsp &nbsp &nbsp &nbsp (Wading, floating)
Corcovado River
&nbsp &nbsp &nbsp &nbsp (Wading, floating)
Depending on the number of days of your stay, we will work with the combination of all thesefishing options to provide a diverse and fun program without sacrificing the comfort of your stat at our lodge.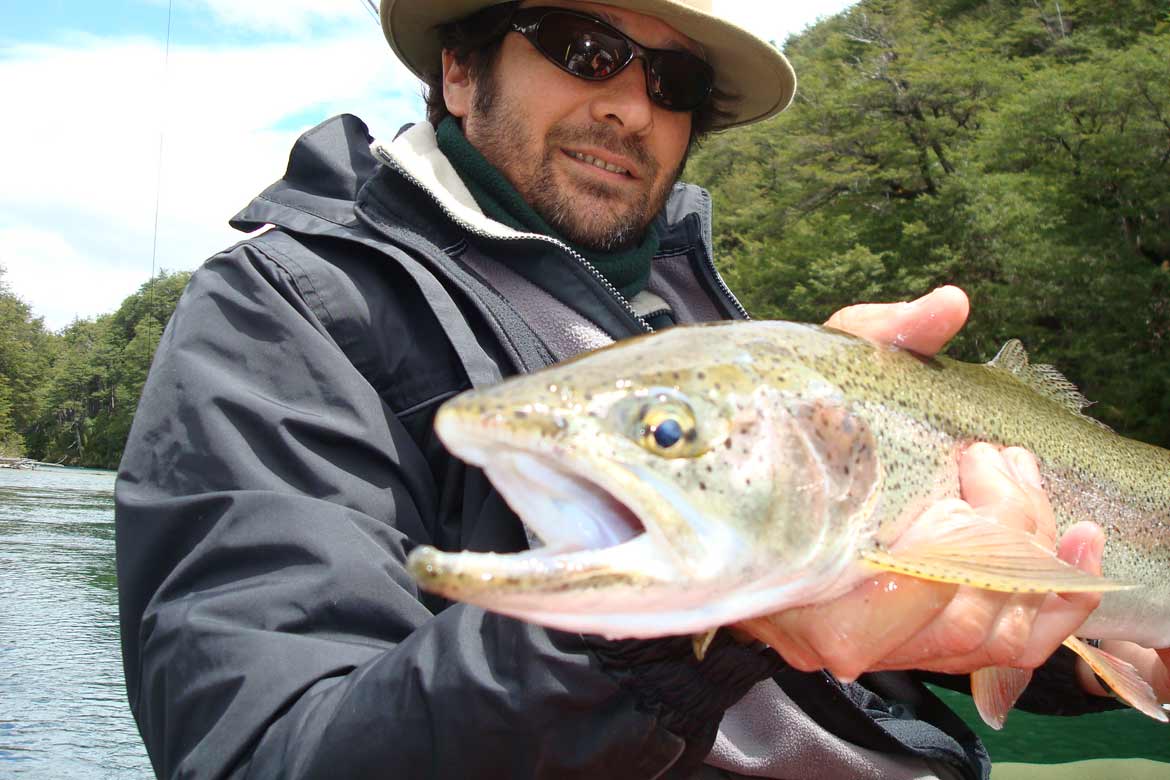 INCLUDES:
All of our programs include:
National taxes
Transfers betweenour lodge and the Esquel aiport.
Lodging in room with private bath and excellent Futaleufú River and Mountain view.
All meals (breakfast, lunch, afternoon tea and dinner), with fine Argentinean wines, beer, soft drinks.
Open bar 24 hs a day
Daily SPA: sauna, jacuzzi, scotch shower. One personal massage per person per stay.
Fishing day with professional & bilingual guides.
Transportation to/from fishing areas (4x4 – boats).
Fishing license (includes private waters).
Flies, tippets and leaders.
For beginners: fishing equipment (rods, waders, boots...) and a fly-casting class.